June 3, 2017.
It's the day that Ticket Time Machine was born. Giancarlo Stanton Bobblehead Day. Truth be told, I probably wouldn't have been at the game if they weren't giving away a Bobblehead I wanted. If I wasn't at the game, I don't see the No-Hitter (which is a Top 10 sports experience for me). If I don't see the No-Hitter & the Marlins don't tell me they can't personalize my ticket, I might not have come up with the idea for Ticket Time Machine. It was truly a life changing experience for me.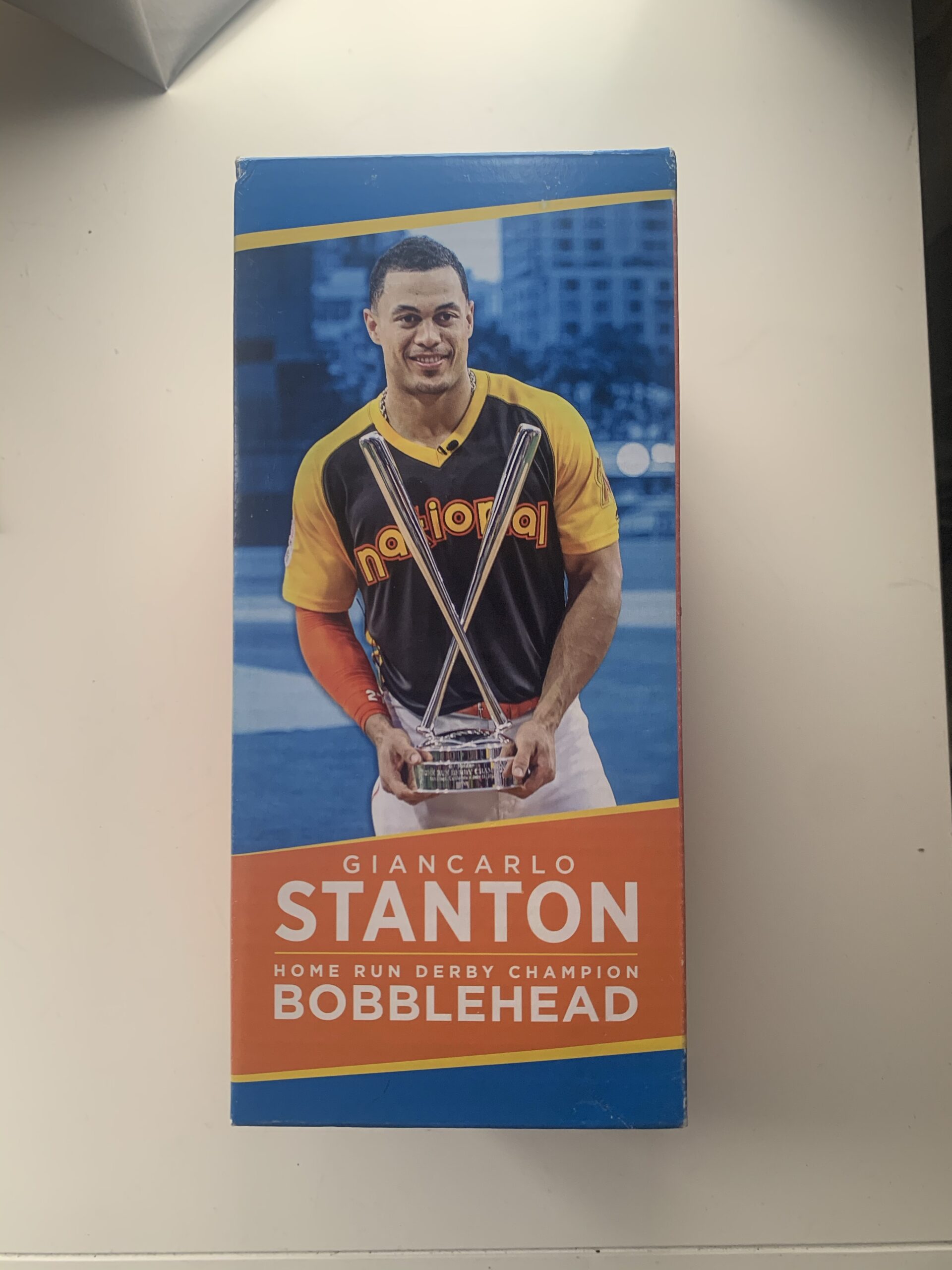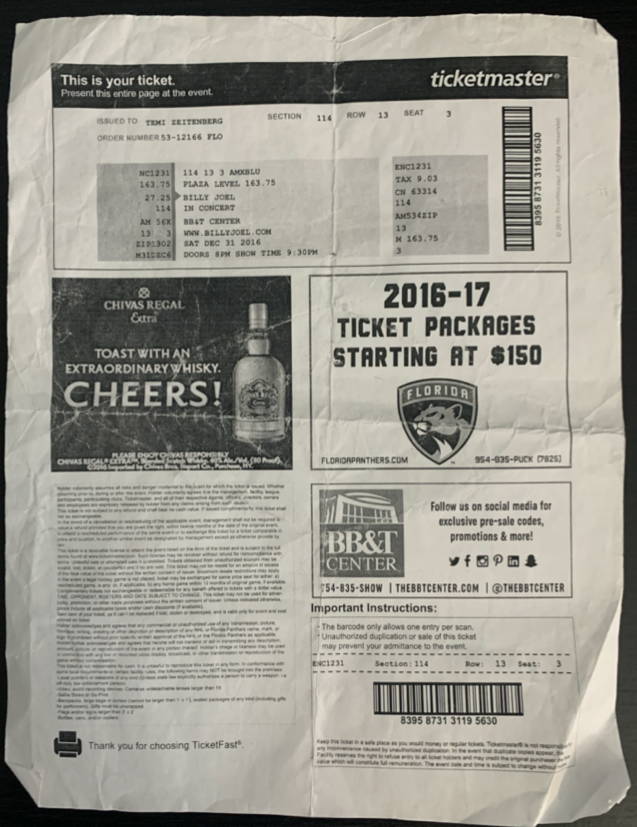 December 31st, 2016.
I remember it like it was almost 4 years ago. #BillyJoel in concert on #NYE at the BB&T Center in Sunrise, FL. It was my first #NewYearsEve with my date who is now my wife. It was a great memory back then, and it became an even more special memory now. This "ticket" is what I have to #commemorate it.
September 20-22, 2002.
These are the tickets from my 1st Sports Weekend in Atlanta GA. Sports Weekend is an annual trip with the guys I grew up with in Marlboro, NJ. We pick a different city every year & go to Major League Baseball, NCAA Football & National Football League (NFL). We find out in May what our options are & it's like Xmas morning for us. This year is supposed to be our 20th & it's in jeopardy. We have a group of 8 & travel from all over the US. One year my friend David flew in from overseas (12+hours) so he didn't miss it.
Side note: I was unemployed in 2001 when my brother & good friend started this. I didn't go & it's one of my biggest regrets. They are the only 2 to be on all 19 trips & I have been on 18.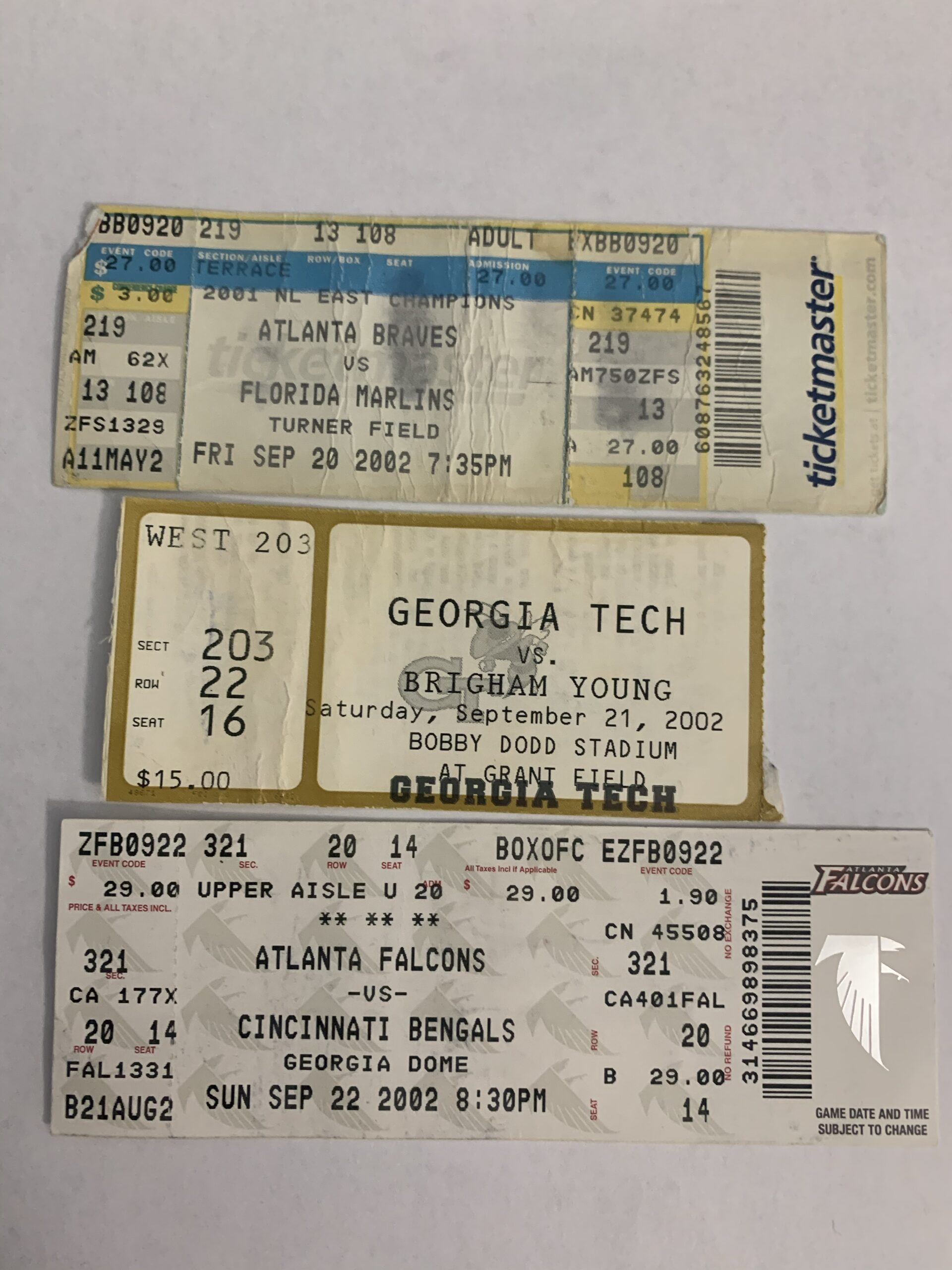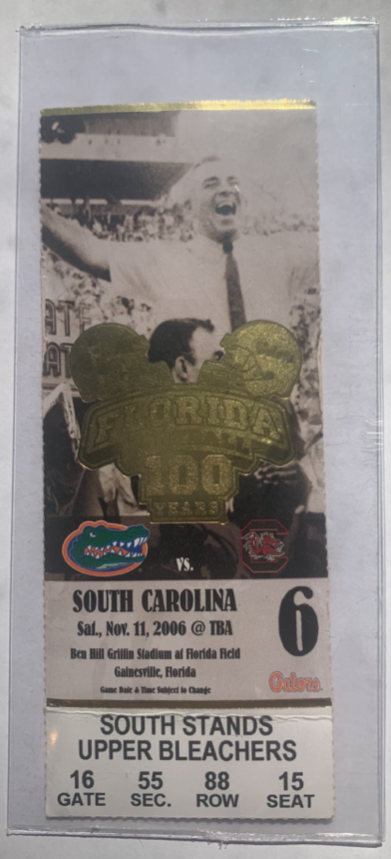 November 11, 2006.
This is probably my favorite non-Championship ticket and most memorable game in The Swamp. Gators were down 16-10 in the 4th Quarter. Tim Tebow converts a 4th down & then scores to give the Gators a 17-10 lead with 3:03 left. The Gamecocks marched down the field and complete a pass to the Gators 7. It was called back for a false start and they had to attempt a 48 yard FG. Jarvis Moss blocks the kick, Gators go on to win the rest of their games including the BCS title game vs Ohio State.
I remember this couple sitting in front of us. The husband was an obnoxious fan who probably should never watch a game outside of his house. He was very mean to his wife and then he stormed out of the stadium thinking the game was over.
April 2, 2007.
My first Final Four and National Championship game in person. Florida Gators vs Ohio State Buckeyes, at the Georgia Dome in Atlanta, Georgia. The trip was awesome because we were 99% sure they were going to win since they won the title the year before and they had their starting 5 back. They had 3 of the top 9 picks in that NBA draft that year (Horford, Brewer, Noah). The greatest NCAA basketball team I've seen.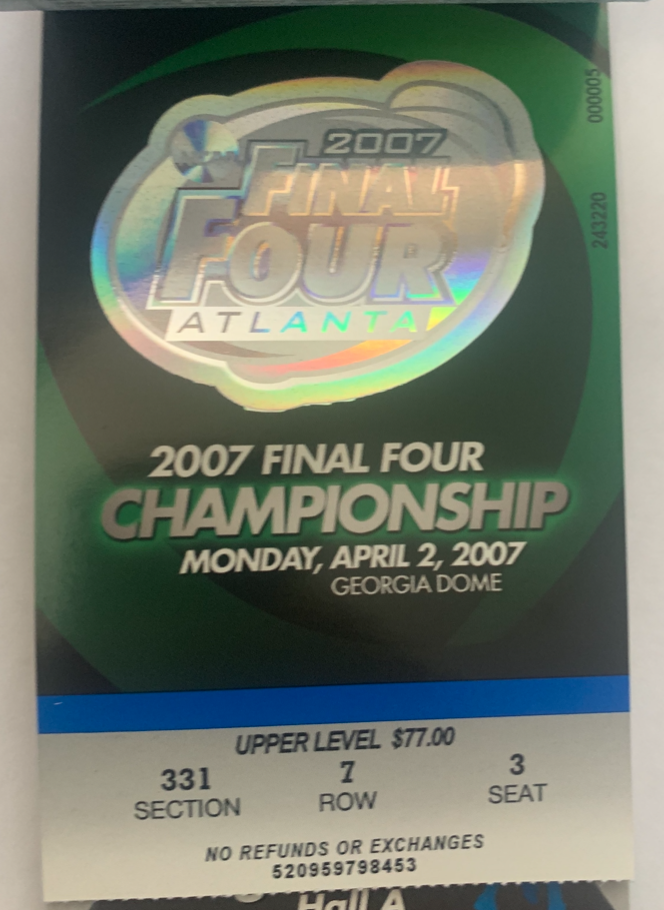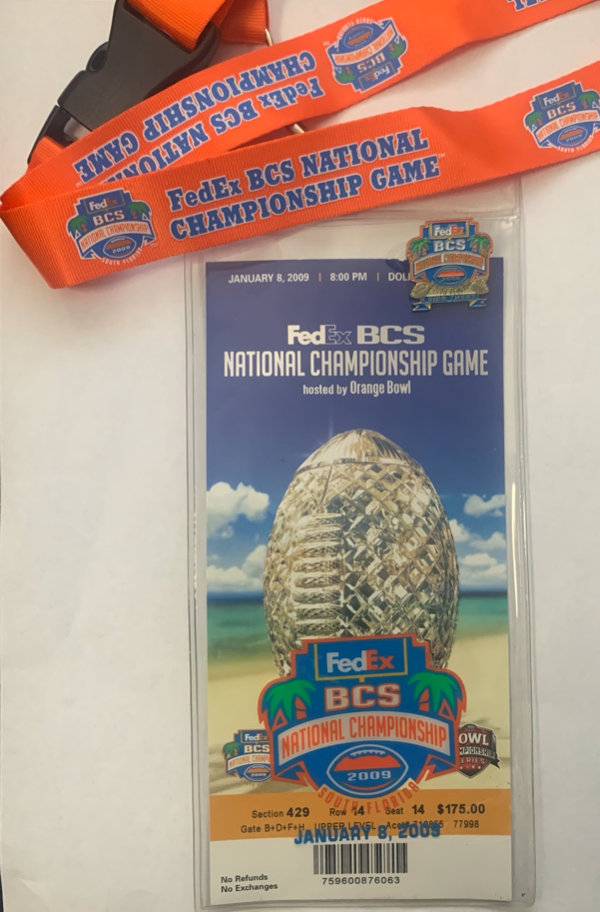 January 8, 2009.
BCS National Championship game. Florida Gators vs Oklahoma Sooners, Orange Bowl at Dolphins Stadium in Miami Gardens, FL. My brother and I started tailgating at 10am. We had a lot of friends there since the game was local for me. Gators win 24-14 for their 2nd National Championship in 3 years (3rd overall). Tim Tebow won Offensive MVP and Carlos Dunlap won Defensive MVP.